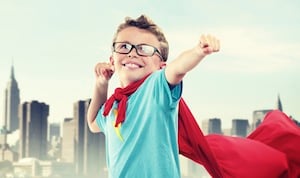 If you read this blog, you know you'll frequently hear us talking about remarkable campaigns that have both inspired and impressed us: from Old Spice going viral with personalized videos, to Elf Yourself entertaining us for yet another holiday season. We've even published SlideShare presentations about remarkable campaigns, as you may remember.
But quite a few more top-notch marketing campaigns have been executed to near-perfection in the last several years (and decades). Even companies we'd never heard of created remarkable campaigns and took the spotlight.
Because there are so many great campaigns that have come and gone (or stuck around, in some cases), we decided that the original 10 just wasn't enough — so I rounded up 10 more of the most remarkable marketing campaigns in history.
Take a look at the original list in this SlideShare, then meet me below for the newest additions to our hall of fame.  >> Click Here